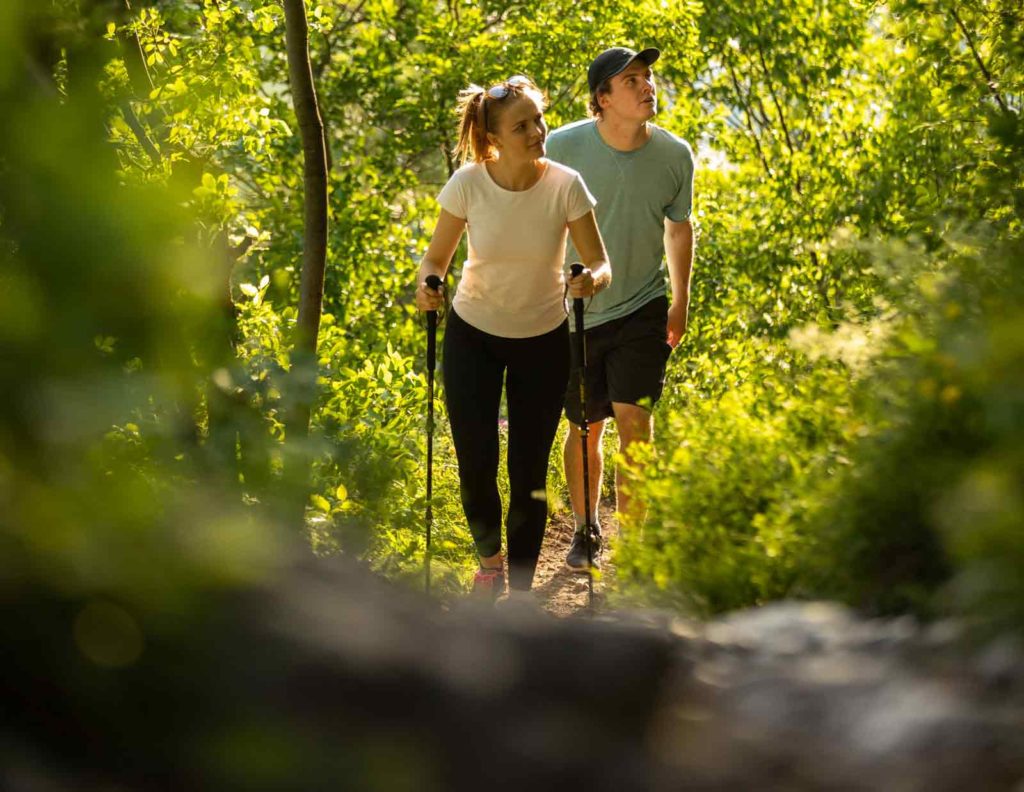 The town of Laško and its surroundings are perfect for outdoor walks, hiking and mountain climbing. Because Hotel Špica Laško is located in the direct vicinity of the city core, you as a guest are at the very centre of city life. Laško, like any other smaller city, is full of secret corners, dark secrets and still uncovered gems, but you can get your hands on them by exploring the town on your own. And this is what makes the location of Hotel Špica Laško particularly interesting for visitors, as it provides an excellent starting point for many bold ventures, following the nearby trails and peaks around Laško.
Around Laško there are 15 different routes to choose from, here are just a few:
Hum
Šmohor with Malič
Orion's trail
Trail of Aškerc
Veliko Kozje
Kopitnik
Peaks of the Zasavje mountain trail
on trails of Lahi people (range of eight hikes that take place throughout the year, dedicated to a specific topic and based on customs and habits of the region).